Cut out the middle man and distributors. Buy DIRECT from us, the manufacturer, and SAVE ££'s.
Timberlogbuild is an industry leading wood construction company that specialises in holiday lodges, timber framed houses, log cabins, mobile homes and even the transportation of timber buildings
Would you like to view our work?
Please call us to arrange a visit to one of our completed projects in South East England
Call or email today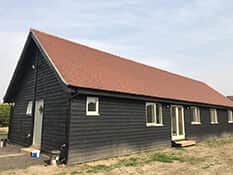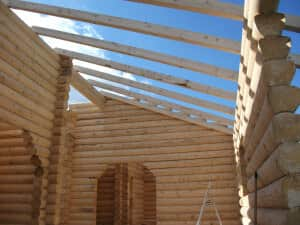 Timberlogbuild have been building bespoke timber buildings since 1998. During that time we have acquired a wealth of experience that has turned us into an industry leader.
We take on a range of timber build projects such as holiday lodges, timber framed houses, log cabins, mobile homes and even the transportation of timber buildings.
We can also complete custom based builds if you have something specific in mind. Have a dream home, or summer home that you want built? That's not a problem for us due to our state-of-the art design equipment. We have the latest in design software that makes the building phase straightforward and free of setbacks.
The infrastructure we have set up in our business allows us to take on a large volume of clients, and for that reason you can expect us to pour a healthy dose of manpower and resources at your project as required.
So give us a try and you'll be pleasantly surprised by what Timberlogbuild can do for you.
For a company that can take on any type of timber building project anywhere in the UK or Europe give us a call on or email us at
Artichouse: Introducing the next level of timber buildings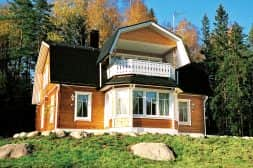 Discover Artichouse – a renowned Finnish company with three decades of history.  Explore Artichouse homes – bespoke, ecologically sound and robustly durable for the many years of use yet to come.
As an Artichouse approved distributor, we proudly present this formable brand name of the industry – for your dream home, delivered, guaranteed and transformed into reality.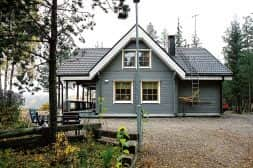 "We cannot praise Steven and his company enough.  The build went smoothly and we now have a beautiful new log cabin for elderly in-laws.  We had spent over a year and a half researching our different options before we met Steven and viewed some of his work. We were very impressed with his workmanship and the positive accolade given him by other customers. He is a pure gentleman with a Christian ethic and completely trustworthy and reliable.

The craftsmanship and knowledge of carpentry is based upon years of experience and Steven takes much pride in all of his work. From start to finish he offered advise on all aspects of the build and nothing was too much trouble. His workmen were reliable and a pleasure to have on site. They were extremely hard working, polite and professional.

I would recommend Timberlogbuild to everyone. They offer a high quality range of products and were so easy to work with. Through Steven I would be more than happy to meet and show potential customers my lovely cabin and to share our experience."
Susan Nyari, Chelmsford
Timberlogbuild Ltd specialise in creating hand crafted, well designed timber structures.  We combine our architectural knowledge and design skills with the beauty and ecological benefits of using natural resources.
There are many different options available for our customers, and we have the skills to cater for just about any requirement – whatever it may be.
Below there are links to the services we provide, but if you don't see what you are looking for here, then please get in touch because we are sure that we will be able to help you.
Interested in getting a timber based structure built by an experienced and professional company? Then give us a call on or click the button beside to get in touch