Granny annexes
with charm and character
Granny annexe log cabins are increasing in popularity because of their convenience and practicality. If you need some additional, self-contained space for an elderly relative or extended family who visit you frequently, log cabins installed in your back garden can be the perfect solution. Forget cramped guest rooms and crowded homes, a granny annexe is an environmentally friendly solution which doesn't need any planning permission and it removes the requirement for costly and disruptive extensions. If you have enough outdoor space, a granny annexe in the garden can give your loved one's independence while being close by if they need it. Create a stylish and functional living space that is light, bright and welcoming.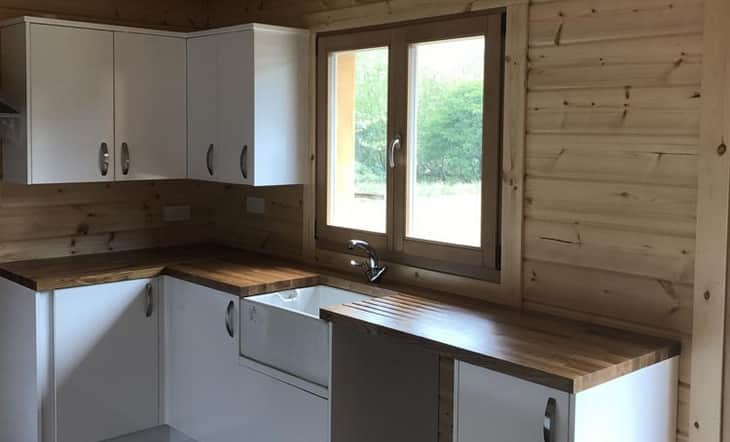 Would you like to view our work in person?
Please call us to arrange a visit to one of our completed projects in South East England.
Did you know that we can organise a Lawful Development Certificate for your project?
EXPERTLY DESIGNED
GRANNY ANNEXE LOG CABINS
Create a home from home with a perfectly designed log cabin. Customise the design to create a log cabin granny annexe that meets your specific requirements. Each of the cabins are professionally designed to maximise space, make the best use of natural light and feature all the home comforts that you would expect from a self-contained living space, including kitchen and bathroom.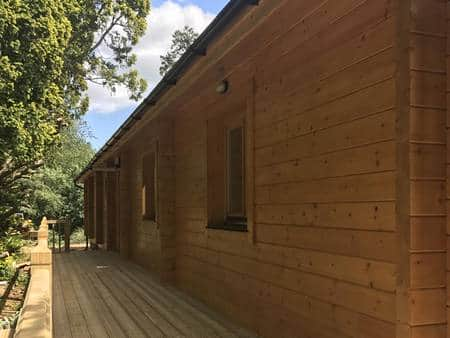 Cost effective
One of the major concerns clients have with log cabins is their running costs. The way that they are constructed makes them perfect for the coldest climates. Featuring lots of natural insulation, energy costs are reduced, keeping the home cool in summer and warm in the winter. What's more, you don't have to worry about lots of maintenance. The cabins are built to last, require minimal maintenance and they are suitable for use throughout the year.
Easy
to build
We all know how time consuming and disruptive building an extension can be. The log cabins provided by us can be built quickly and easily with minimal disruption to your home or garden. Furthermore, the log cabin is constructed in the factory which reduces the time we need to spend on site.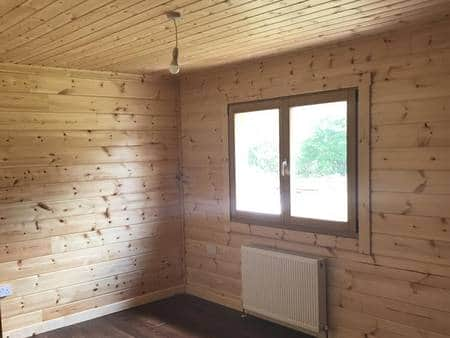 A LOG CABIN DESIGNED
WITH YOU IN MIND
The single storey lodges are built around your requirements and we will take the time to work with you to create a living space that perfectly meets your every need. The lodge is built to a high standard and you have a range of options to choose from including:
Cladding and colour schemes
– depending on the environment, you can choose a design that fits in with your existing home to create a modern appearance
Internal colour
– choose from a range of colours for the walls and ceilings
Heating
– add heating systems for the cold winter days or even incorporate air conditioning for the summer
Windows and doors
– choose where your windows and doors will go, all of which are double glazed. Select from a variety of options such as Velux windows, sliding doors and full-length windows to maximise light.
Roof
– choose from a range of roof styles to create a greater sense of space
To find out more about how our log cabins can be used as the ultimate granny annexe and how they are project managed from start to finish, contact our team today.
See our work,
from start through to completion.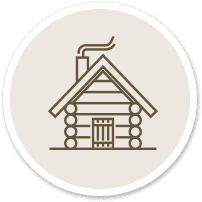 Please get in touch
if there is anything else you would like to know about log cabins and log buildings, the design or the construction process. We will give you all the information you require.
Did you know that we can organise a Lawful Development Certificate for your project?