Quality, innovation
and ecological production
Few names are as synonymous with quality, innovation and ecological production in our industry as Artichouse. With over three decades of history, Artichouse continue to lead the market with a reputation that proceeds them. Allow us to explain why…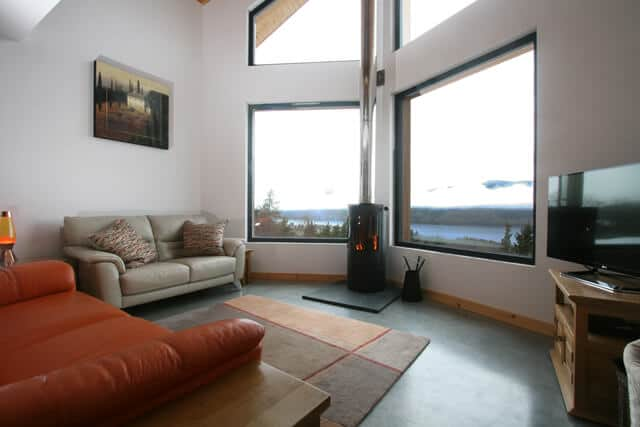 Custom made
log homes
Artichouse homes are precision engineered from superior quality raw materials, including polar pine grown in Finnish Lapland. This provides for a home of unparalleled ventilation and a fresh, clean indoor climate beneficial for both health and wellbeing.
Would you like to view our work in person?
Please call us to arrange a visit to one of our completed projects in South East England.
Did you know that we can organise a Lawful Development Certificate for your project?
Durability
These are homes that last a lifetime. Finland is home to some of the oldest log cabins in the world – testament to their workmanship, engineering and quality of materials. They are so strong, they can easily withstand the cold temperatures in this part of the world, and they have survived earthquakes where all other buildings have fallen.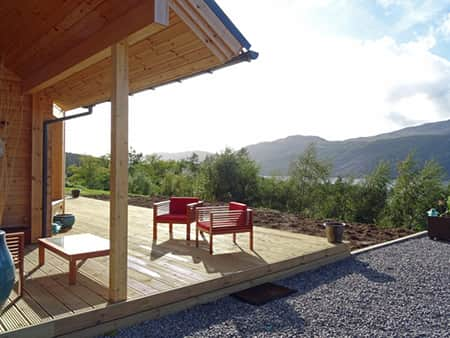 The Artic frame
system
Artichouse's frame system is a CNC-machined post and beam frame system. Laminated posts are installed to take the weight, along with pre-cut joists and wall studs to complete the structure. The system is fully sealed, so it will be well insulated and airtight.
You can choose from:
Plastering, tiling or wooden panels for the internal surfaces
Open plan layouts or more traditional cabin designs
Wooden cladding or rendering panels externally
The benefits of the Artichouse frame system:
Full control. You can choose how the finished structure looks and is laid out.
Fast build. The frame system can be constructed quickly on site for your convenience.
Excellent energy performance. The Artichouse frame system has approximate U-values of:

0,17 W/m²K for walls
0,13 W/m²K for suspended floors
0,13 W/m²K for roofs
Artichouse Pricing
To get an idea of how much our Artichouse log homes cost, take a look at some Artichouse projects and their associated specifications and costs.
The Artic
log house system
Large wooden logs with cross corners create the unmistakeably rustic look of the Artichouse log system. The system has been in development since the 1980s, tested in UK climates to ensure the technical solutions used are as advanced as possible.
The logs come from polar pine and spruce, and because polar wood grows slowly, they have a dense structure. Using polar logs is the ideal way to ensure durability and quality, creating an efficient and ecological structure with healthy inside air. They're also quick to construct, which benefits builders and log home owners.
These are the components that make up an Artichouse log system building:
Log walls
An external thermo-wall provides extra insulation outside of the log frame, providing excellent u-values within. The insulation layer can easily be widened, and through the use of an internal log wall, you can enjoy a stunning wooden interior and excellent air quality.
An inside thermo-wall will often be used in the UK – it can provide extra insulation inside the log frame, making it perfect for achieving good u-values in this climate. If you have this wall structure, there is the option to have plastered walls or wooden panel-clad walls.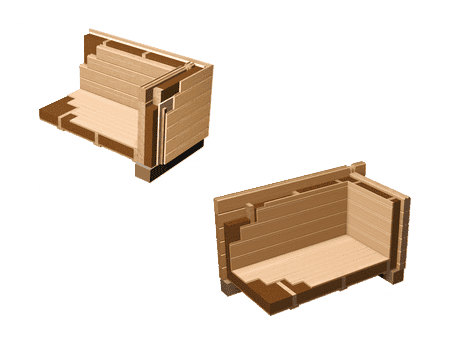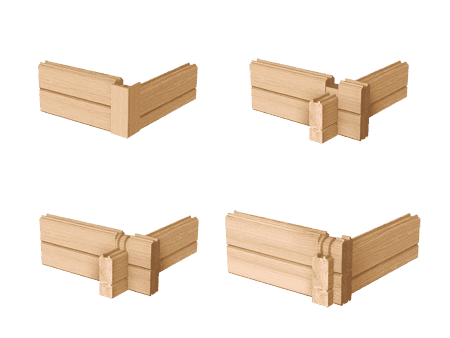 Log corners
All log corners have been thoroughly tested for air tightness, performance and structural safety. These are the choices:
City corner
Classic corner
High-tech corner
Shot corner
Log profiles
During product development, Artichouse have created these log profiles to ensure ultimate airtightness. They have factory-installed insulation strips, making them completely airtight and therefore excellent for insulation.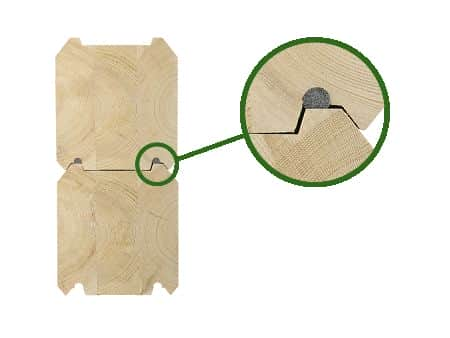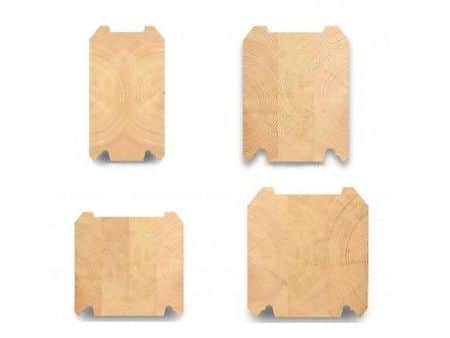 Laminated logs
These are the standard log profiles:
95×170
135×170
180×170
205×220
Many designs can be built with 95mm thick logs, with 135mm being the most common.
High-rise laminated logs
These are the high-rise log profiles:
135×275
205×275
243×275
275×275
These are aesthetically enhanced logs, facilitating long spans and open areas in homes.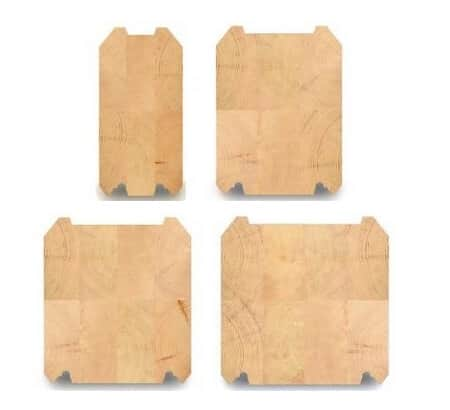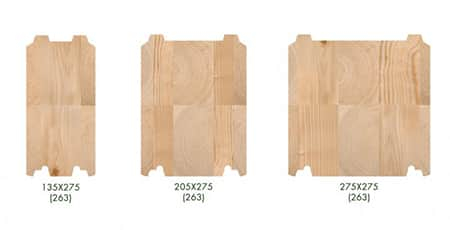 Non-settling Artic logs
Our most developed log profiles.
Our technically most developed log profiles are the non-settling logs. These log walls can be combined easily with other structural systems, creating completely new possibilities for log homes. With these logs, your home will not be a rustic cabin but a modern piece of architecture.
Artichouse
brings your ideas to life.
The design of your Artichouse can be influenced by your own creativity, or created solely through the world-renowned Artichouse studio and their designers. Whether post and beam or log home, contemporary or traditional, alongside Artichouse we'll create a home that reflects your vision, style preferences and design requests.
Tunturi Artichouse Log Home Designs
A sustainable,
energy-efficient structure
Your home will drive down greenhouse emissions. Beyond beauty, style and quality to last through the decades, Artichouse cabins present a wealth of additional benefits. Finnish wood is harvested from forests where 30% more trees are grown than are cut. Your Artichouse home will be an ecological solution with minimal carbon footprint, and the building will be effective at absorbing and retaining CO2. Remarkably, this means that Artichouse homes act as a carbon sink – providing peace of mind that the choice you're making is an entirely sustainable one.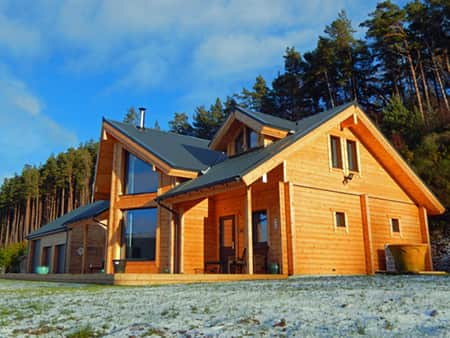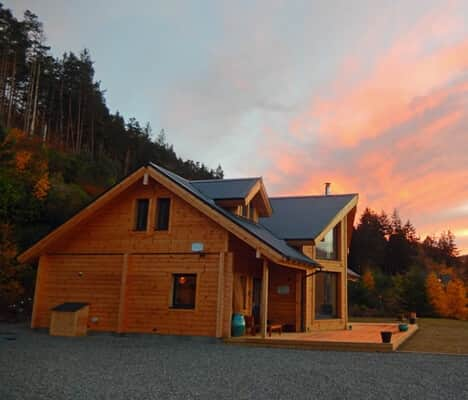 Create a place to call
home with Artichouse
and Timberlogbuild
We are trusted, endorsed and approved by Artichouse as their official UK distributor. For you this provides complete confidence in both the quality of workmanship and the products we use. It also means that you benefit from the very best of prices, as those who lack official distribution status simply act as middlemen, adding in their inflated market price before presenting their quote. Entrust only an official distributor of Artichouse – and do your purchase justice. As with all of our services, your survey will be completely free and provided without obligation. Enquire about an Artichouse home.
See our work,
from start through to completion.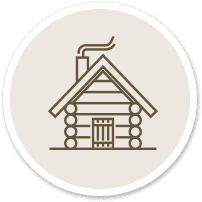 Please get in touch
if there is anything else you would like to know about Artichouse log homes, the design or the construction process. We will give you all the information you require.
Did you know that we can organise a Lawful Development Certificate for your project?