Cut out the middle man and distributors. Buy DIRECT from us, the manufacturer, and SAVE ££'s.
Timberlogbuild is an industry leading wood construction company that specialises in holiday lodges, timber framed houses, log cabins, mobile homes and even the transportation of timber buildings
Would you like to view our work?
Please call us to arrange a visit to one of our completed projects in South East England
Call or email today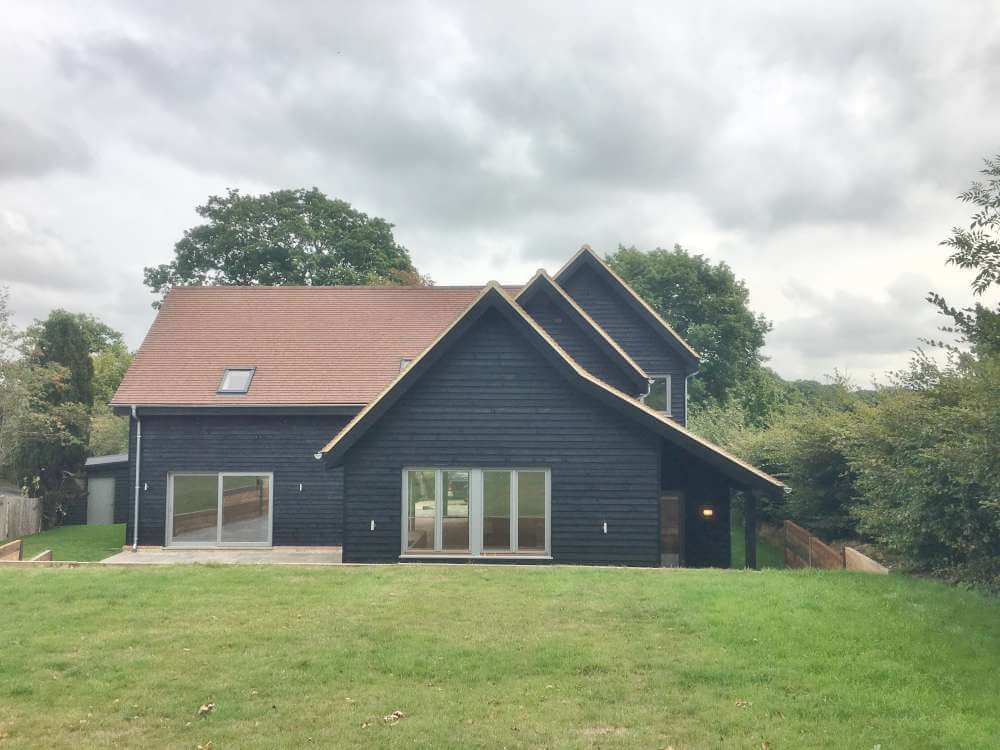 Timberlogbuild have been building bespoke timber buildings since 1998. During that time we have acquired a wealth of experience that has turned us into an industry leader.
We take on a range of timber build projects such as holiday lodges, timber framed houses, log cabins, mobile homes and even the transportation of timber buildings.
We can also complete custom based builds if you have something specific in mind. Have a dream home, or summer home that you want built? That's not a problem for us due to our state-of-the art design equipment. We have the latest in design software that makes the building phase straightforward and free of setbacks.
The infrastructure we have set up in our business allows us to take on a large volume of clients, and for that reason you can expect us to pour a healthy dose of manpower and resources at your project as required.
Finally, we are very confident about the quality of our work, and that's reflected by the 10 year guarantee that we provide on every project. So give us a try and you'll be pleasantly surprised by what Timberlogbuild can do for you.
For a company that can take on any type of timber building project anywhere in the UK or Europe give us a call on or email us at
"After spending almost a year searching for a log cabin mobile home for our daughter and two young sons to live in as an annex to our house we were introduced to Steven
How owns Timberlogbuild.
He came and discussed what he could supply and build for us. We were quite specific in what we wanted and was very accommodating. We altered the design several times to get the cabin just right.We chose the largest cabin we could get on the land and obtain planning permission for 11X6 mt.
Finally after our agreeing and paying our deposit the building arrived and his team completed the build within two weeks. They were very professional and the end result is something everybody who has a tour is very impressed.
Thank you from all of us at 77 St Lukes."
Doug Cottham
"I would definitely recommend Steven and his team for any timber building project. He delivered exactly what he said he would with no hidden extras and we are very pleased with the quality of the building. His team were very tidy punctual and polite, very refreshing!"
Julia Jarman
"A rather belated, but heartfelt thankyou to Steven, and all at Timberlogbuild. I ordered a 9m x 6m timber twin unit mobile home from them at the end of July. Despite my worries, my new cabin turned up on the day expected, and on Sunday 23rd Aug, Steve arrived with four workers and started off loading. By the end of the day the two sides of the floor were built, and walls going up.
Unfortunately, the weather was rubbish for the next week, but within another day and a half the roof was water tight, and everything dried out perfectly. After this progress was rapid, and once again any fears I had about quality disappeared. I tweaked a couple of the initial design details, putting Velux windows in the vaulted lounge and bedroom ceilings and vertical larch cladding on the outside.
Both of these went smoothly and professionally. I could go on, but will cut it short to say the finished cabin far exceeds what I expected. From the engineered oak floor, the windows and doors, the insulation and warmth of living in it now for a month, trust me I, m very happy.  Most of my friends really can't believe the quality and beauty of my new home, especially at the cost."
Mark Shaw, Horsham
Timberlogbuild Ltd specialise in creating hand crafted, well designed timber structures.  We combine our architectural knowledge and design skills with the beauty and ecological benefits of using natural resources.
There are many different options available for our customers, and we have the skills to cater for just about any requirement – whatever it may be.
Below there are links to the services we provide, but if you don't see what you are looking for here, then please get in touch because we are sure that we will be able to help you.
Interested in getting a timber based structure built by an experienced and professional company? Then give us a call on or click the button beside to get in touch