For dream homes and year-round fresh, clean air 
Few names are as synonymous with quality, innovation and ecological production in our industry as Artichouse. With over three decades of history, Artichouse continue to lead the market with a reputation that proceeds them. Allow us to explain why…
Breathe easy – with clean indoor air 
Artichouse homes are precision engineered from superior quality raw materials, including polar pine grown in Finnish Lapland. This provides for a home of unparalleled ventilation and a fresh, clean indoor climate beneficial for both health and well-being.
Durability – these are homes that last a lifetime
Finland is home to some of the oldest log cabins in the world – testament to their workmanship, engineering and quality of materials. So robust are they, that log homes here stand strong against the cold in the north and have survived earth quakes where all other buildings have fallen.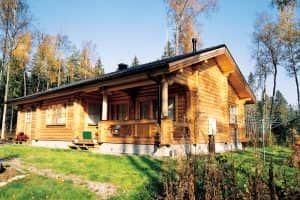 The artic frame system, a CNC-machined post & beam frame, made-to-measure timber framing and surface materials of your choice, offers not only strength and robust durability, but also offers warmth in the winter, and coolness in the summer.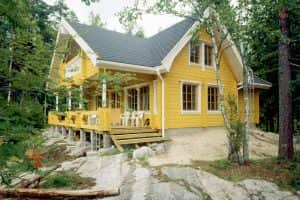 Bespoke. Artichouse brings your ideas to life
The design of your Artichouse can be influenced by your own creativity, or created solely through the world-renowned Artichouse studio and their designers. Whether Post & Beam or log home, contemporary or traditional, alongside Artichouse we'll create a home that reflects your vision, style preferences and design requests.
A sustainable, energy efficient structure…
A home that drives down green house emissions
Beyond beauty, style and quality to last through the decades, gracefully, Artichouse cabins present a wealth of additional benefits. Not least of which is the fact that Finnish wood is harvested from forests where 30% more trees are grown than are cut.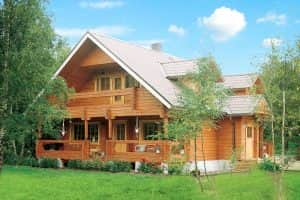 Your Artichouse home will be an ecological solution with minimal carbon footprint, and a building that is effective at absorbing and retaining CO2. Remarkably, this means that Artichouse homes act as a carbon sink – providing peace of mind that the choice you're making, is an entirely sustainable one.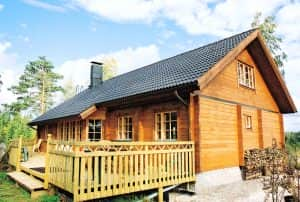 "Create a place called home" – with Artichouse and TimberLogBuild
We are trusted, endorsed and approved by Artichouse as their official UK distributor. For you this provides complete confidence in both the quality of workmanship and the products we use. It also means that you benefit from the very best of prices, as those who lack official distribution status simply act as middle men (who will add in their bloated market price before presenting their quote). Entrust only an official distributor of Artichouse – and do your purchase justice. As with all of our services, your survey will be completely free and provided without obligation.