We are specialist builders who use Structural Insulated Panel (SIP) build systems to create modern, high-performance homes. As SIP home builders, we craft the houses of the future, which offer outstanding thermal performance and an airtight construction. The finished product will be incredibly strong and durable, but cost effective as well; you'll benefit from a quicker build and lower prices when you choose a SIP home from Timberlogbuild.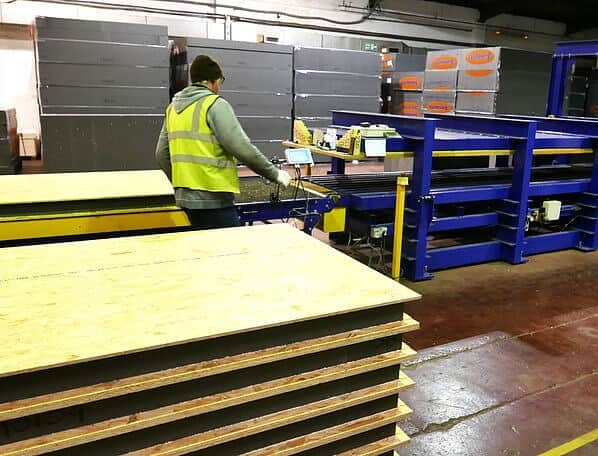 What are
SIP homes?
SIP homes are made from Structural Insulated Panels, or SIPs. These are prefabricated yet lightweight panels used to build homes or commercial properties – they make up the walls and roof to form strong, high-performance structures.
What are the benefits
of SIP homes?
SIP homes offer a number of benefits for homeowners:
Excellent thermal performance – your home will be a more consistent temperature
Quick construction – SIP homes can be built in a matter of weeks, or even days
Outperform masonry – the composite material outperforms masonry in terms of load-bearing qualities and insulation
Strong construction panels – SIPs are strong, robust and high performance
Environmentally responsible – this is one of the most green ways to construct a home
How are SIP
panels made?
SIPs consist of high-density facing boards, bonded to a foam insulation core.
We use Orientated Strand Board (OSB) in the construction of your home. Manufactured to internationally recognised standards, the choice depends on the type of building we're constructing, and what you want to achieve with your build.
OSB boards:
Low-cost build system
Made of Egger board with three layers of micro veneers
Load bearing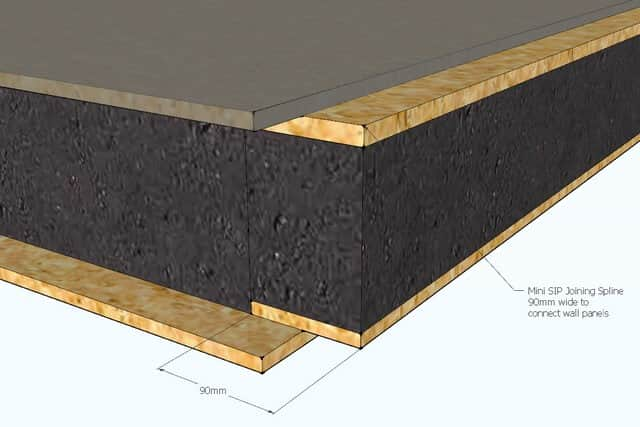 Personalising your home –
heating systems, windows and doors
To make your SIP house a home, we offer complementary heating systems and bespoke windows and doors that can be included as part of your build.
Doors and windows: we offer quality, high-performance, bespoke timber Aluclad options, with double or triple glazing.
Heating: Nexgen heating systems use patented, full surface graphene technology, but they're only 0.5mm in thickness. They can save you between 20% and 50% on heating costs compared to traditional systems.
We install mechanical ventilation and heat recovery systems (MVHR), forming a high-performance envelope for managing ventilation and heat. They are integrated as part of the building, and there's no centralised unit or ducting required.
Bespoke SIP homes
from Timberlogbuild
We specialise in creating bespoke homes with quality products. When you select us to build your home using Structural Insulated Panel systems, we will work with you to design the perfect property. We take into account what you want your home to include, its location and the amount of space you have. Our design department work closely with you, drawing up plans for a building you can be truly excited about.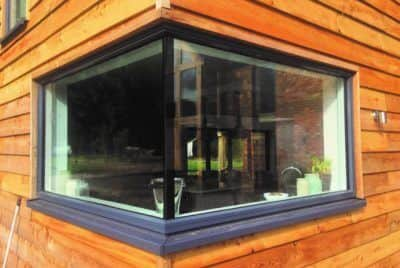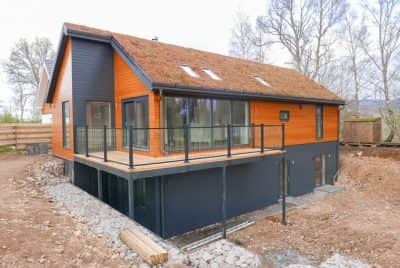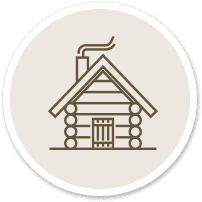 Please get in touch
if there is anything else you would like to know about SIP homes, the design or the construction process. We will give you all the information you require.
Did you know that we can organise a Lawful Development Certificate for your project?