Would you like to view our work?
Please call us to arrange a visit to one of our completed projects in South East England
Call or email today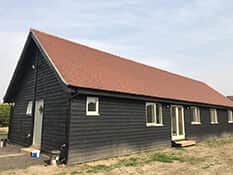 Timberlogbuild Ltd specialise in creating hand crafted, well designed timber structures. We combine our architectural knowledge and design skills with the beauty and ecological benefits of using natural resources.
There are many different options available for our customers, and we have the skills to cater for just about any requirement – whatever it may be.
Below there are links to the services we provide, but if you don't see what you are looking for here, then please get in touch because we are sure that we will be able to help you.