Log cabins
on a budget
If you're interested in having a cheap log cabin constructed, you're probably thinking about the financial aspect of the project. If you are looking for something that's available for a budget price, why not opt for one of our budget log cabins, probably the cheapest log cabins around?
If you have need for a budget log cabin, then here at Timberlogbuild we can supply you with exactly what you are looking for, and at a highly competitive price.
We are both suppliers and builders of high-quality log cabins. Do not think we simply supply your cabin and then leave you to put it together yourself – we can be involved in the entire manufacturing process, from the unpacking to the very final touches.
Not all cabins are the same, and of course not all clients are the same. That is why we make sure we treat each client – and each cabin – on an individual basis. What might be right for one person may not be right for another, and that's something we never forget.
Despite the 'budget' label you can remain assured that the cabin we supply you with will adhere to our very high standards, including the quality of the timbers used, and the effectiveness of the glazing. Rest assured you will be receiving value for your money.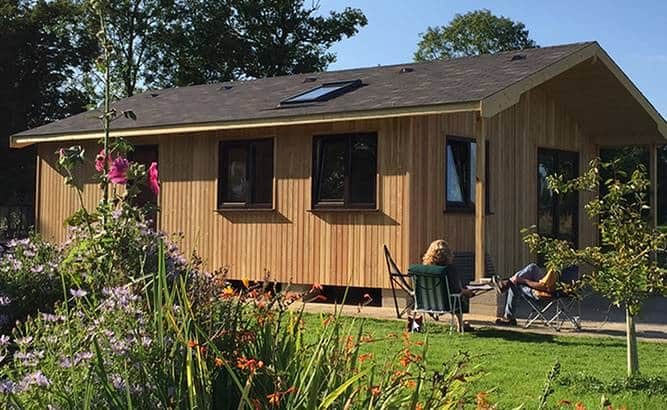 Is a budget log cabin
right for you?
There are several reasons why you might be thinking about a budget log cabin:
It can make an ideal home office. You can set up your office so it is separate from your main residence, allowing you to meet clients and be more productive in your own peaceful space – there are fewer distractions, such as normal family life, the TV and the fridge!
A budget log cabin makes an ideal summer house – a wonderful place to spend time during those warm summer months. You can even turn it into a games room or man den with the addition of a pool table, table football game, games console and music system.
A budget log cabin can simply give you extra space in the form of an additional room. You may need to obtain planning permission for its construction, but it's often easier to get planning permission for a log cabin than it is if you instead plan to make alterations to your home.
See our work,
from start through to completion.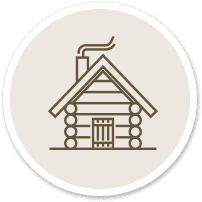 Please get in touch
if there is anything else you would like to know about log cabins and log buildings, the design or the construction process. We will give you all the information you require.